Hyderabad is a city of remarkable history and is in the neighbourhood of film nagar, a base for the telugu cinema. The city hosts a number of young hearts full of hopes and dreams to be the cream of the film industry. A qualified degree from a recognized institute would only boast up your confidence and helps you realize your dream faster. Here is the first four top rated film institutes in Hyderabad :
FTIH Film School :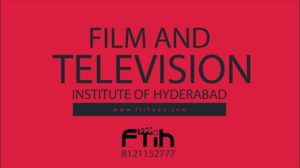 Located in the Srinagar Colony Main Rd, Banjara Hills, FTIH offers two types of course: professional and technical. Professional courses include film technology and direction, cinematography and photography, dubbing and sound engineering and acting. Technical courses are in multimedia, including graphic design, web design, editing, composition and VFX. FTIH has a rating of 4.8 stars and many positive reviews online.
Established in 2007, the institute has 25k followers, 2.5k enrolled students and 15 certified and dedicated faculty, offering over 200 courses. FTIH is being encouraged with many awards and helps its students with workshops and assignments.
2. Ramanaidu Film School :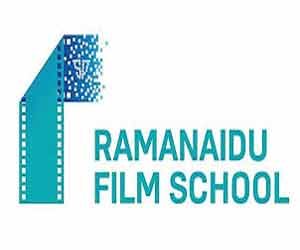 Located in Jubilee Hills, Hyderabad, the Ramanaidu film school offers direction, cinematography, acting and multimedia courses including a full time Post-Graduation – MFT & Diploma programs – DFT in Film making.The institute has been awarded the best education icon in 2017 for film making category. The institute offers a scholarship based on the students' performance every semester. Ramanaidu film school has a rating of 4.4 stars and believes in playful learning and hence holds interactive sessions and employs experienced, helping and friendly tutors.
Founded in 2008, the Ramanaidu film school is a dream project by Suresh Productions that has produced many successful films in different languages. They have adapted the views and ideas of different film schools across the globe to create the best learning environment. They conduct workshops on a regular basis and students are encouraged to indulge in various activities thereby celebrating every moment of their student life with no swift diversions.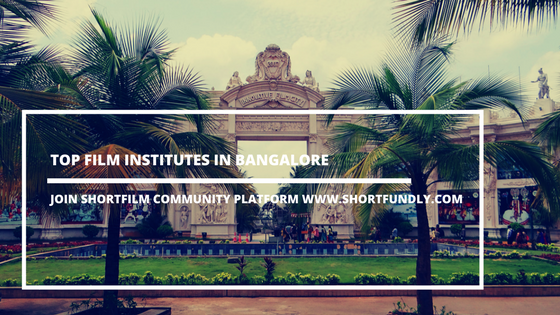 3. Annapurna International School for Film and Media :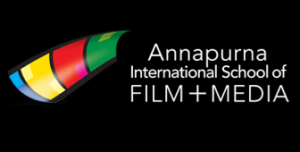 Located in Banjara Hills, Hyderabad, the AISFM offers bachelor, masters and short course degrees. Founded in 2011, by the Akkineni family and management, AISFM has collaborative activities and academic exchange programs with leading universities from around the world. An important part of training professionals of AISFM is giving its students an opportunity to learn in a live and industry-friendly environment.
AISFM is partnering with a wide range of hardware, software and networking companies from around the world. The school along with teaching allows the students to experiment and provides the best equipment for photography and direction. It has a rating of 4.3 and many positive reviews online. AISFM has produced many successful film makers and actors who are an asset to the industry.
4. Glitters Film and Media Academy :

Located in Banjara Hills, Hyderabad, GFA offers acting, anchoring, film direction, screenplay and certification courses. Glitters has taken an opportunity to introduce various entertainment forms, Celebrity & Event Management, Ad Film Making, Film Productions, and first of Its Kind Pay & Play a Role in Film. The academy is well known for its discipline, quality training, personality development and the individual attention. The institute has been certified and reviewed best by many celebrities and has a rating of 4.3 stars online with many positive reviews.
They have collaborations with many film production companies and offer their students sure internships and placements. Founded in 2001 by Deepak Baldev, on the route philosophy of "learn to create", Glitters has set up many milestones and produced many movies in four different languages.
Join creative filmmakers platform – shortfundly now.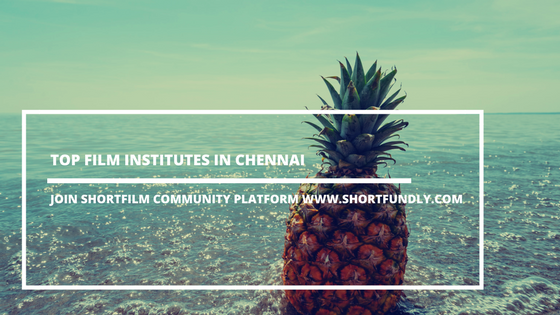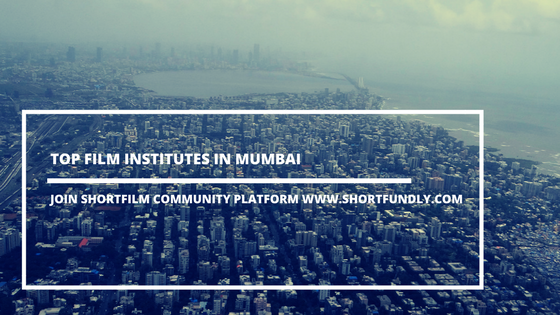 (Visited 473 times, 1 visits today)