The short film directors are always expected to be innovative. As innovation is a real game changer and it could give an edge over the others in the market. So, success is achieved by the ones who do different things. Lyrical Short films are one of those.
What is a Lyrical Short film?
Lyrical short films are those that have a 'lyric kind voice' running and the visual corresponding to it. The lyrics are neither the film song type nor the gen old narrative type. They are so well framed that the lyrics are totally made to sound like a conversation. Also, the visuals are so perfect to be understood even without the voice and also the vice versa!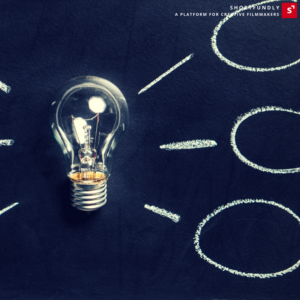 What's the innovation?
These short films are not so easy to make as it is to make a normal one. It is because, framing the lyrical part with the continuation, to make it feel like a conversation and having video sync is tough. Hence, it makes the film more special and it attracts a larger audience. The overwhelm is because it can reach the differently abled people who cannot see/hear to have a film experience. Also, since the dialogues can be boring, this will be welcomed by audience
To have an experience of it Click here!
Will it be successful?
If not successful in the first attempt, giving a try doesn't matter. As this can help you to have a new experience. Also, not many in this type, the possibility of the mistakes getting exposed is low. This prevents the short filmmaker getting a heartbreak on his first attempt even if it fails as it gives an opportunity to rectify.
So, on the whole, lyrical short films are a matter of risk! But it's a risk that one could afford as at some point it might be a GAME-CHANGER.
A platform for creative film makers! Click here
(Visited 18 times, 1 visits today)