Who doesn't know about short films nowadays? At times, it serves as the best way of inspiration. Short films are best known for their eloquent nature with a mass message within it.
Many directors and actors are now taking part in more short films in the present as compared to the past for different reasons.  Many young directors and actors consider this as the route to the superior dome of stardom.  But have you ever thought what is in it for the crew and cast? Definitely fame and recognition is an added perk but have ever thought how they make money? How short films yield a source of income?  How to make money from short films? Well, here all your questions will be answered.
The best way to make money out of your short film is to participate in film festivals. Film festivals like IFFI film festival, Kolkata international film festival, Jaipur film festival, Rajasthan film festival and so on and so forth. If you believe that you and your work possess immense level of potential then it's the best option available for you. These film festivals award hefty sum of money to the winners of the festival.

 

But you must also keep in mind that you shouldn't share your video on Youtube or any other social media channel as most of the film festivals do not accept what's already been publicized. Tough to restraint the urge? Right? But fruit of patience is often sweet.

Well, we all know that not all movies make the cut to the international film festivals, so don't get disheartened. Another best way to extract dollar bills from your short film is by feeding an advertisement of a company or any other type of advertisement in your video. This is the sweetest and simplest way to earn money from your work. But for this your video must be on the viral list of social media or Youtube. If you have less number of subscribers then there are very few possibilities that your video is going to make any difference to the public. So for better results you need spread your short film as much as you can. This will only help.

Since you may not have the level of reach with your Youtube channel. In this case, you can opt to sell the rights of your movie to a company who publishes your type of short film and have a phenomenal reach to the common mass. By doing this you can also make money and receive the fame side by side. But the income in this case might be limited.

Another way is to make a website and make it viral among your friends and your local area. Once you feel like you're getting favorable amount of views and hits then start posting your youtube videos directly to your website. In addition to it, make a Google Adsense account.

 

Google Adsense helps you to place advertisement in your videos and you get paid whenever someone watches it. It is a time taking process because creating a website and at the same making it famous are two very different sets of work. It requires patience as well as effort.

Ever heard of featured films? These are the short films that got right producers at the right time and were converted to full length featured movies. For example-: Half Nelson which was made in 2004 but was originally a short film of 19 minutes written by Ryan Fleck and Anna Borden under the name Gowanus, Brooklyn. Same goes with the story of Machete which was released in 2007 and Saw which was released in 2003.

Video on demand is also very handy in terms for bagging some profit.

 

With correct marketing strategies you can be successful in this scenario.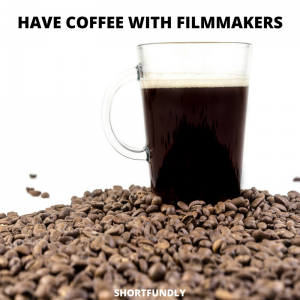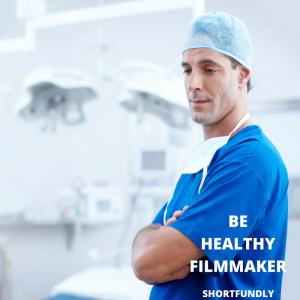 Every way has its own pros and cons. But never forget that you are a creative person and that you have made this far. Making money is just an added advantage that you may receive in turn of your master piece. You are an artist and if you can create magic with your work then money will just be an understatement. Quality and hard work never goes in vain. Remember this and rule the world.
Join creative filmmakers platform – shortfundly now. 
(Visited 5 times, 1 visits today)