He's really busy these days in the Hollywood industry. It's not a cakewalk to juggle between acting, voice-over, philanthropy and entrepreneurship. Of course, its none other than Allen Maldonado. Being brought up in a vulnerable neighborhood did not deter Maldonado from establishing himself in the entertainment business. He recently launched an user-friendly app Everybody Digital that has a fresh approach towards short films. Here's an intercept:
Interviewer:– An honor to talk to you.
Allen:- Yeah, no problem, let's get the interview on.
Q: Yeah so, I'd like to begin with your background. You've been quite a struggler and now you are often touted as one of the young, busiest person in Hollywood. How was the journey?
A: Well, it's been a lot of lessons. Throughout my journey, I faced difficulties – of coming from a rough and underserved neighborhood, and to be able to rebel and succeed in the entertainment business which is one of the hardest businesses to get involved in. It's just an accomplishment of its own. To dive into other endeavors such as writing, producing, directing and now launching an app; isn't something short of a miracle considering where I began. So I'm happy to say that I had these humble beginnings. It makes me appreciate all the success even more. I got hit by a drunk driver at 21, which left my right leg broken, spine curved and my bottom lip taken off. Being able to survive that and various obstacles where you hit rock bottom and get back on top, puts such confidence and security. I do my work without paying much heed to what happens and even if I fall, I can get back up. So, all these obstacles and the challenges have only made me stronger.
Q: One of your endeavors, Survivor's Remorse… Is that something along the same line?
A:Yeah, the show Survivor's Remorse is similar to my life. Its about an young basketball player who is new to fame, money and some opportunities that pushes him to a certain economic status is tad similar to where I am now and how I started off with nothing. You get Survivor's Remorse when you think of the people in those poverty stricken areas and you wanna help them as much as you can. You have money now but you feel bad that you are out of that situation and they're still in there. I definitely have those moments where I look back and see people who didn't have the opportunity, the strength or even whatever that I had, to get themselves out of that place. So, beyond any doubt, I can relate to Survivor's Remorse in many ways.
Q: I was quite impressed with your initiative of Demo Nerds. Are there other such initiatives that you undertake to give back to that underprivileged section of society?
A: Demo Nerds is something that I am very proud of, we've been working with foster kids for five years – teaching them to act in films. Its something as food is for the soul. Being able to give it back and give people the opportunity to explore and find themselves through the art, knowing that I was in the same position as some of these kids were; all you need is a ray of hope to change life. For me, it's about going back to those communities realizing that I used to look, sound and talk like them and accomplish certain things without being discouraged. It's impossible to achieve a certain level given that your surroundings say otherwise, for me that's what the program represents. It represents hope, finding one's self in being truthful and being the best version of you.
Q: Film making is a tough business, especially for budding filmmakers. Luckily, your mentees under Demo Nerds, got a good platform to begin. Most budding artists have to struggle a lot, they often get depressed with successive failures and end up shunning the art that could have blossomed into something beautiful. How do you feel about that? What would you say to them?
A: Well yes! Being an artist is puts you in a very sensitive position because you will feel good just as you can feel bad. That's how being an artist opens you up. So, we should point to our artists to understand that this is a business that we are getting into and loving the art unconditionally is another aspect which should be considered separately. The break down of entertainment business is this: 80% business, 10% politics and 10% talent. You have to focus your energy on business and politics separately. Altogether, 90% of what you are trying to get involved with is business. So if you put all your energy in 10%, that's not really going to get you anywhere that leads to frustration and disappointment. You only get pressurized and find yourself struck and never really grow. But if you focus on the 80%, then that's when success comes and that's something I suggest to any actor. My view is that that this is a business and you must build yourself as a company initially, then as a corporation, then as a brand and finally explore on how your artistry can flourish in the business rather than expanding business in artistry. This is a very tough spot for an artist to figure out; but once they do sky is the limit.
Q: For the sake of these budding film makers and actors, could you elaborate on the 90% business and 10% talent thing, with an example – some concrete points they must take care of.
A: Okay sure. When you establish yourself as an actor… let's say, every actor has a brain or competitive knowledge to all their projects for which the audience is conditioned to presume certain things. For example, Will Smith is a blockbuster star and for his fans, he overcomes the impossible. Consider Angelina Jolie , all her fans think she's badass and sexy. In case of Johnny Depp, he is a blockbuster actor. All their films succeed because they deliver a product to the audience that is conditioned to reach them in a particular way. So, all their materials, their headshots, their roles – anything professional to them will fit in this brand. It's like how we often refer to the products like Coca-Cola and Mountain Dew soft drinks; their purpose is same, but reach different people. Coca-Cola is in a good manner – it's the white polar bear, its family; whereas Mountain Dew is an extreme sport – the guy jumps off the bridge and it's daredevil. The colors are bright green and yellow and it just gives energy. So as an actor or a film-maker, you must decide what is hyper brain and with what audience you want to make an impression. And once you figure that out, things will be good. And that 10% has to be great.
Business will get you there and talent will keep you there. That's my philosophy.
Q: Don't you think the market share for short films in entertainment business is considerably less than what it is ought to be?
A: I believe that short films are the least evolved genre in the entertainment business; considering that all the other industries have grown, such as the music videos, commercials and even the industrial client clips in Instagram skits. Whereas short films have just been left behind – they are seen as a stepping stone or a school-thing for students rather than being respected in the industry. With 'Everybody Digital', I want to change that – I want to create an industry where we can increase the exposure that encourages short film makers to give better short films with quality content to the world.
Q: So that's what your app aims to do?
A: Everybody Digital's aims to make short films exciting. We want to reinvent people's idea about short film, because while many enjoy them, some people don't know about their existence. So I want to create a platform that brings energy and excitement and people would be take out their time during a day to enjoy short film. In our app, we categorize short films according to their duration like 5 min, 10 min, 20 min categories where an individual could find something on a way to work, during break, in between meetings etc. You can enjoy short films according to your comfort through this exciting app with amazing actors. We are delighted in winning the small screen with exciting new short films.
Q: When expanding in diverse markets like India, is there any possibility that you'd look for collaborations with already existing platforms like ours?
A: Yes. I would love to collaborate with short film makers and also short film lovers. Everybody who does short films and everybody who has believed in this genre for years, has been unacknowledged and underexposed. I believe with all of things that have gone with my films and my television shows, I wouldn't be the perfect face to bring exposure to short films and their genres. So if anyone is interested in it, I would love to sit down and talk to see how we can collaborate, be a partner and work together. I would be glad to interact and see how we could collaborate and make great stuff.
Q: I'm also curious to know about some of your amazing experiences on working in so many films and TV. Could you share some incident, anything that has earmarked in your brain like it was just yesterday?
A: That's pretty tough. I have shared some great moments with Sir Ben Kingsley on a marvel project called The Last Legion. There are great stories of him playing Gandhi. It was in CGI and while playing the death scene, people respected the production and his ceremony in casket. I had this very powerful conversation with him where I could feel him reliving the energy that he was receiving in the process. Also playing Marcus, the co-worker of Robert McCall (Denzel Washington) in The Equalizer was another great experience. These moments and experiences are a dream come true for a kid coming from a hood who didn't know whether he was going to live after attaining eighteen.
Q: Working with so many greats and now you're about to work with Tracy Morgan-one of the best there is. What's your role gonna be?
A: Yes. I am excited for the show – "The last OG"; its on TBS. Its actually going to air in April 2018. This time, myself and Tracy Morgan are into entertainment. Well, what's with Tracy is magical; our chemistry and brotherhood is instant. On the first day that I met him, I felt like I have known him forever. So, I believe that's what people going to see in him on screen. He's a legend… a comedic legend and I will learn and be under his wing and watch him work, which is priceless. The momentum, my big brother, my family is Tracy Morgan and I will learn from him and all of his experiences and build from them and try to take things further in the comedic game. I am super excited for the world to see this incredible show; directed and executively produced by Jordan Peele. So we have a lot of great talents in this project. I look forward to it and its coming out.
Q: Any final words to your admirers in India or to the many actors, directors and short film makers and entrepreneurs?.
A: My advice to everyone in India is to dream big. Don't let anyone tell you what you can and can't do. No matter where you start in life, you can always decide on how you finish. Dream, dream as big as you can. Dream big enough that it scares you. Dream to the point that you can't sleep to dream, you will have to live and be awake to live your dream. I think it matters to encourage anyone looking for a better life and happiness. So just be fearless. Be great and work extremely hard to achieve these things. My love from here to everyone out there.
Interviewer: We wish you luck.
Allen: Thanks man. I hope it does good.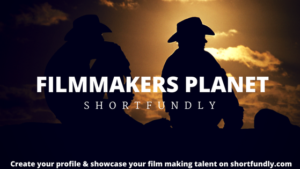 (Visited 142 times, 1 visits today)