Reasons to submit your shortfilm to Film Festival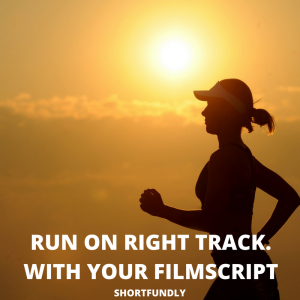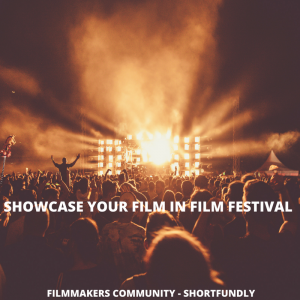 Every mind functions in its own ways and every mind percepts things the way they see and judge. It is okay to show your creativity skills to your friends but there is always this attachment between people. Nobody would want to demoralise or demotivate someone but once you start showing your work to different people who excel in that particular field and who have nothing to do with you, I bet you will get the true nature of your creativity. The more the meriier, right? But as I said every mind percepts things its own ways and people are bound to give more than one critique but they will all be the facts about your creativity.
A Film Festival is a place where films of all kinds are shown in front of large crowds and judged by equal number of prodigies. The advantages being your film get to be released in front of a large crowd. The biggest problem with the population in this world is that we all want to watch 2.5 hour long movies released in limited number of genres. When someone says it's a shortfilm, people already start thinking of something related to real life stories showing the condition of people in different parts of the world and the biggest problem is that they don't want to watch that because of simple pathetic reasons like 'We can't see someone in a condition like that' or like 'How can someone watch this cruelty.' What people need to understand is there is so much more that a shortfilm can show us than what we expect. It's a shortfilm because there is not a story and that people need to understand the situations that life can throw at them at any given point.
Shortfilms can take us from anywhere to everywhere because they don't have to build a story as a base to get a big hit out of it. They need to be understood how not just The other but how everybody else of the same age as you might be leading their lives right now. They are not showing us with the daily life problems or their conditions for amusement and they surely don't intend for you to feel sorry. Sometimes, you only need to know and you need to know how you can be different and still be better in worse conditions.
The shortfilms team members have a talent to capture a situation and make it worth watching. There are additional advantages, normal people see talent and sometimes they don't want that to go waste and the Film Festivals are the perfect places to raise funds using donations, small or big, from people.
If your films is categorized in a particular genre, you can put it up for competition against other films and see how much the public likes it and how things might be done or changed to make the film better.
The talent that needs to be shown on wider screens in front of larger audiences like writers, directors, actors, film makers see a Film Festival as a perfect platform to show their talents in Film Funding competitions.
The funds required to release a particular film in a Film Festival is far less than releasing it on wider screens all over the world. True, that the whole world won't be watching it but people who actually come to Film Festivals to watch films of a particular genre will surely embrace the oppurtunity.
True that the boom of Internet and platforms like youtube has made it easier to release the short films but like everything, they need a spark initially to spread across for more number of people to know. Film Festivals providd the perfect platform for that plus, it is judged from the public as well as the official judges among different films of the same genre as well as different genres. Films are given star ratings to make it easier for people to follow up on them. Online platforms fail to provide that. True, there is the comment section but how do you know those comments are there just from the team and all they want is to watch it. It's not that the film will not be good but you don't have to watch and not feel satisfied.
(Visited 9 times, 1 visits today)